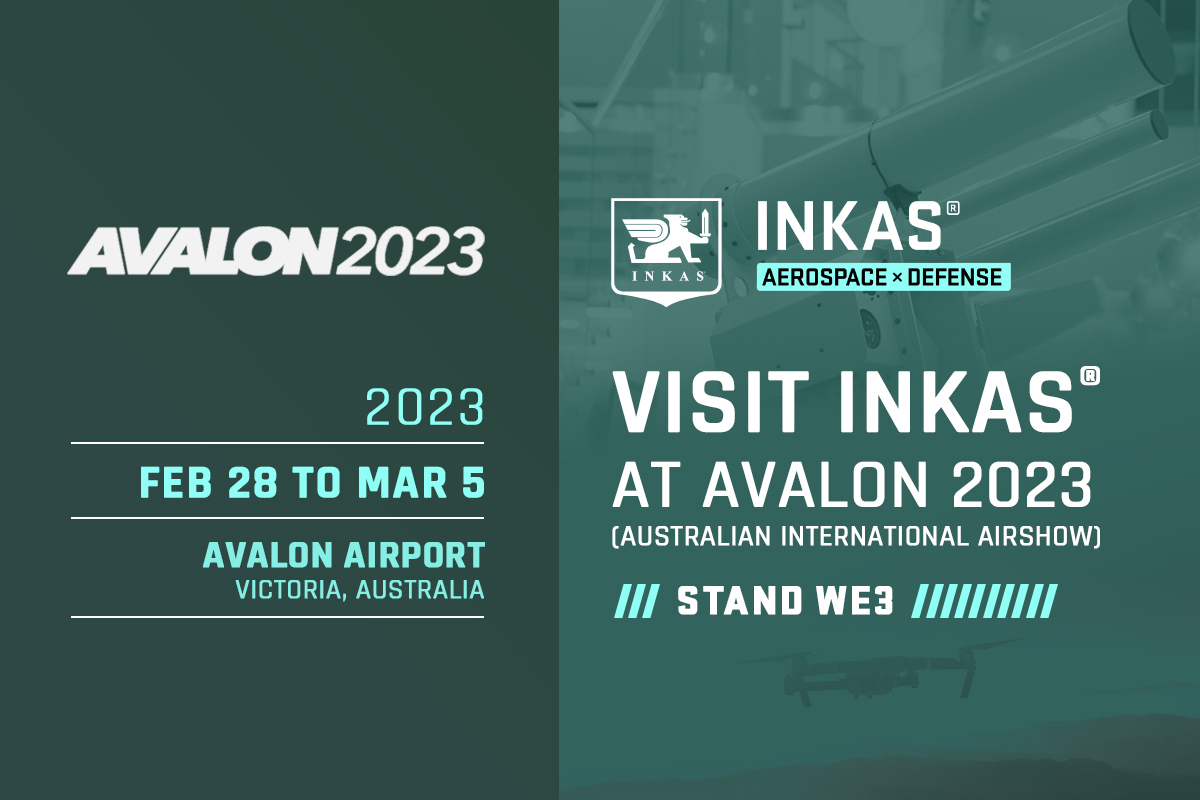 INKAS® Aerospace & Defense is a global leader in intelligence and defense technologies, from intelligence solutions to physical security. INKAS develops holistic, cutting-edge security platforms and provides end-to-end solutions for governments, law enforcement, port security, rapid response teams, and enterprises. INKAS supports mission-critical activities that matter most, from public safety to intelligence-based law enforcement, and delivers top-tier products and solutions on a worldwide scale.
In response to Australia's preparation to increase its strategic and tactical defense capabilities, INKAS will be showcasing industry-leading drone and anti-drone products – enabling AVALON 2023 visitors to have an up close and personal look at what the future holds in the world of security drones, as well as the equipment designed to mitigate them.
To learn more about INKAS's advanced security and defense capabilities, please visit the INKAS team at booth WE3, at the AVALON Airshow in the Avalon Airport, Geelong, Victoria, between February 28th and March 5th.
To book a meeting with INKAS® during the show, please visit the schedule a meeting page.
Schedule A Meeting
Please complete the form below and a representative will reach out to you shortly.