BRINGING NEW TECHNOLOGIES ONTO THE BATTLEFIELD
Governments rely on innovative equipment and technology to support their current and future defense and military requirements. With decades of defense industry experience and an extensive global reach, INKAS® delivers critical solutions, when and where you need it.
Intelligence Platform
Access to mass information is critical in time-sensitive operations, such as responding to criminal or terrorist activity. Intelligently manage the flow of information and streamline intelligence sharing across jurisdictions by leveraging Fusion Centers. Fusion Centers let your organizations work together more efficiently by sharing data in real-time in order to generate an overview for the entire intelligence set.
Radar Systems
Tracking objects in real-time is mission critical in detecting potential threats, protecting personnel, and giving you early warning so that you can effectively and strategically plan in-field operations with a critical advantage. With short-range and long-range radar systems available, our advanced radar systems will alert you of any moving objects within range – whether on land, sea, or air.
Command & Control
Real-time data is critical to a timely response to events and staying ahead of potential threats. Command & Control centers help teams to efficiently gather and monitor a vast amount of data to form a real-time overview of the landscape. INKAS® provides battlefield management systems, and end-to-end critical systems.
Sentry APC
Hudson APC
Geebor MRAP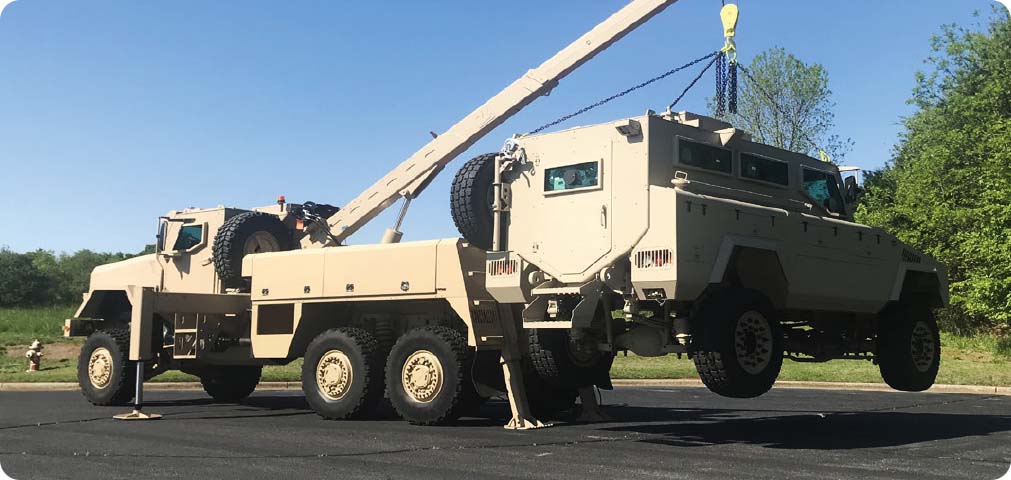 Geebor 6×6 MRAP Wrecker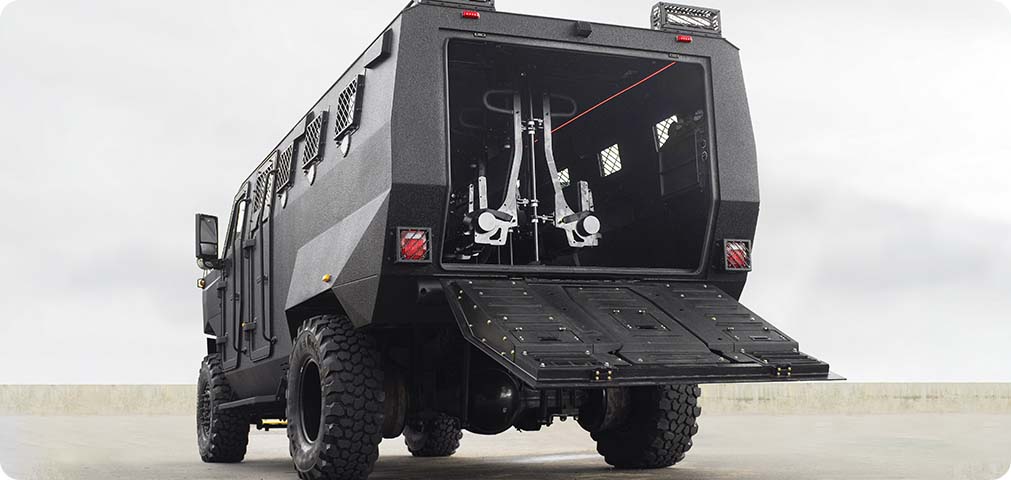 Superior APC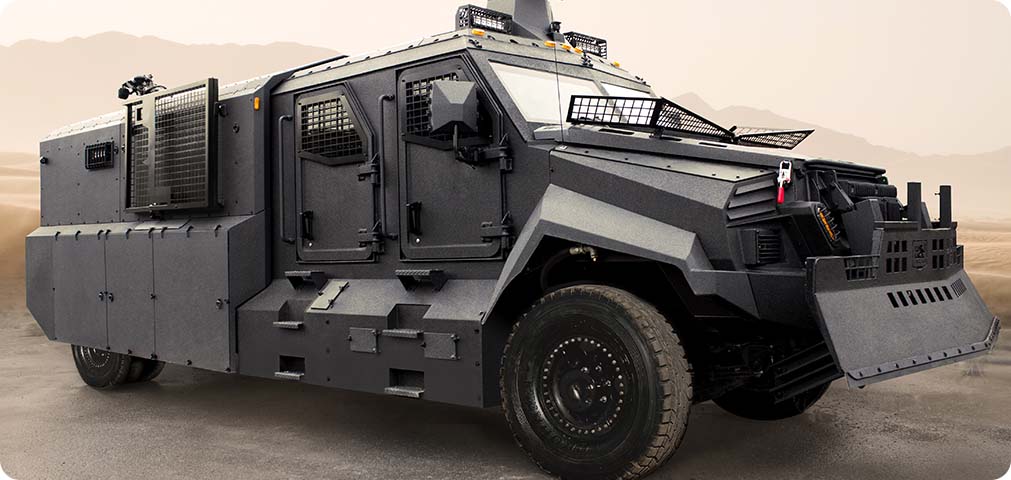 ARCV (Riot Control Vehicle)
Tactical Vehicles
Fully armored and field-proven tactical vehicles (APC, LAV and MRAP) enable you to transport and evacuate personnel, convoys, law enforcement, high-risk individuals, and equipment securely. Our vehicles ensure passenger safety in high-risk areas, and are designed for maneuverability and performance across various terrains and climates. Our vehicles are proudly manufactured in our state-of-the-arts facilities in Canada. For more information or inquiries about our tactical vehicles, speak to our armored vehicle specialists today.